About Us
We are a family owned, independent retailer that was established in 1995 in a sleepy corner of Somerset. Our staff have over 50 years of paddling experience between our staff members, so are able to offer specialist advice in all areas of kayaking, canoeing and stand-up paddle boarding. We deal with all major brands within the industry and look to tailor our deals to your specific requirements.
The Performance Kayaks Team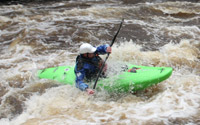 Rich
Rich started paddling over 20 years ago and enjoys all aspects of the sport. He loves white water paddling and has recently moved into the new stand-up paddleboard sport, especially surfing the waves of the Southwest coast.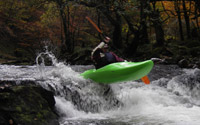 Denise
Denise's paddling career began at the age of 12, but as we don't ask a lady her age, let's us just say that she has a wealth of knowledge. Starting out in flat-water marathon paddling before moving into white water when she went to university. A trip to Greece in 2011 reminded her that sunshine and clean water makes paddling a truly magical experience.
Simon
A veteran university paddler, who enjoys canoe polo and white water. He is currently working on petitioning for greater access to rivers throughout the year.
Pro Paddlers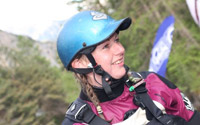 Lowri Davies
Lowri is a 4 times gold medal winning international freestyle champion, who now runs a coaching company from her base in North Wales. She lives to paddle and when not putting together a comprehensive range of courses, she is travelling to the four corners of the world to find clean lines and beautiful places to paddle.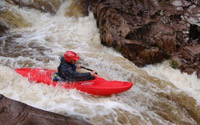 Tom Laws
A story of the local lad done good. Tom, heralding from Somerset, is one of the co-authors of the latest edition of The Welsh Rivers guidebook. He is not only a top notch paddler, but also a fantastic photographer who uses these skills to the best of his abilities.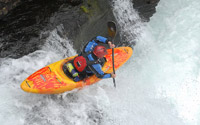 Mark Browning
A local coach often seen taking a beginner out to learn the fundamentals of paddling and a moderate paddler out to move them on to great paddler. However, he is driven to push his own paddling to new levels in Norway, Italy, France and Africa.